Several weeks ago Netflix (NFLX) plummeted in the wake of Q2 2018 earnings that showed positive subscriber growth and historic earnings but not at the levels Wall Street had expected.
Since then the stock has not recovered but rather slumped further, as a mix of bad Netflix Originals, increased hype and possibilities for Disney's content streaming service as it continues to pull content from Netflix, and sudden competition from Roku (ROKU) and even Walmart (WMT) making it clear Netflix's days as the only game really in town are over.
Netflix's P/E ratio has shrunk enormously from its days of being over 200 and now sits at roughly 147, a historic low compared to recent years, as its stock price has remained slumped amid all of this past month's announcements.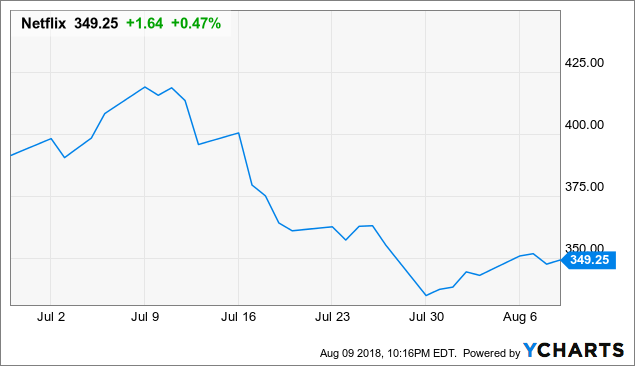 As Netflix moves forward I believe the risks I've talked this past year about are starting to now fully materialize and the stock is going to face immense pressure from rapidly increasing competitors in the market, price pressure for subscriptions that seems downward rather than upward as it had hoped, and a content drought that is already causing worries for the company.
Even if Netflix is able to continue to grow revenue and subscribers, its P/E valuation will undoubtedly remain lower than its 200+ days as past hyped growth expectations simply are unreasonable. The question of how fast it can grow its earnings, if at all, compared to how fast its growth multiple shrinks as the content streaming market matures means that its investors may be in for days very different from past years.
Problem #1: Downward Price Pressure Derails Original Revenue Plan
For several years the content streaming market was really just Netflix, Amazon Prime (AMZN), and Hulu (FOXA). Under this market Netflix thrived, as many production companies flocked to Netflix, given its wide subscriber base, and seemingly all was well in the content creation and distribution pipeline. Netflix subscribers grew seemingly without end as the company's stock rocketed up and its P/E valuation did too.
However even right now, in Summer 2018, the content streaming market is very different. Facebook Watch (FB) and YouTube Red (GOOGL) are gaining ground. Roku Channel, which launched last year and is based on ads (being called "free" by many) rather than subscriptions for its various movies and shows, is seeing immense interest after positive earnings and activity results.
Walmart, of all surprises, announced this month it is joining the fray as well by appealing to a "Middle America" market that it believes it knows and has a strong reputation with. Undoubtedly that may take a chunk out of Netflix's U.S. base, or at least put pressure on Netflix to better justify its appeal to that market.
Furthermore, with Disney's (DIS) acquisition of 21st Century Fox settled after Comcast's (CMCSA) potential wrench in the machine earlier this summer we see what could be a huge content powerhouse once its streaming service is released and what combinations it may make with Disney's soon-to-be asset Hulu.
Beyond that, subscriptions seem all the craze now as everything from ESPN+ gains ground to news services like Fox Nation, MSNBC's upcoming subscription streaming service, and more.
The reasons this matters for Netflix are that it contradicts several long-standing assumptions that supported Netflix's current growth trajectory to this point, specifically and importantly that Netflix always had pricing power up rather than down.
A major hope for Netflix's future earnings and revenue was that it would be able to raise prices more for the core bulk of its users, which each $1 a month price jump equaling an increase in revenue of perhaps almost 10% and then bringing in real earnings as well.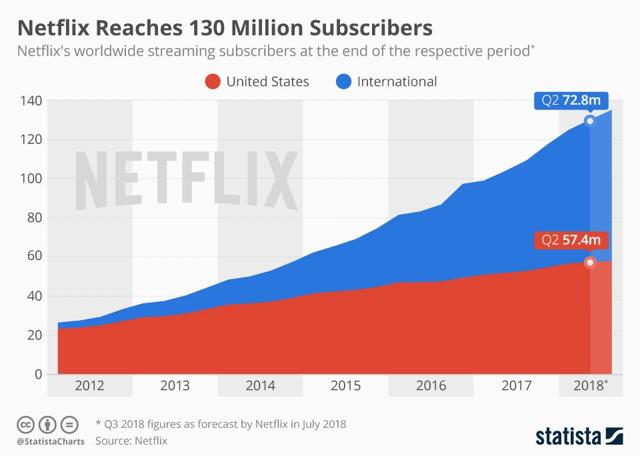 However every sign seems to be pointing to a lower price point as the market basis for subscription prices. With consumers seemingly willing to utilize multiple subscription services to acquire their particular content needs, all-in-one services like Netflix are seeming misplaced as companies like Disney say they will price their service low, Walmart similar, and Roku even just shifting the model entirely to an ad-based one that gives Netflix-like content for free.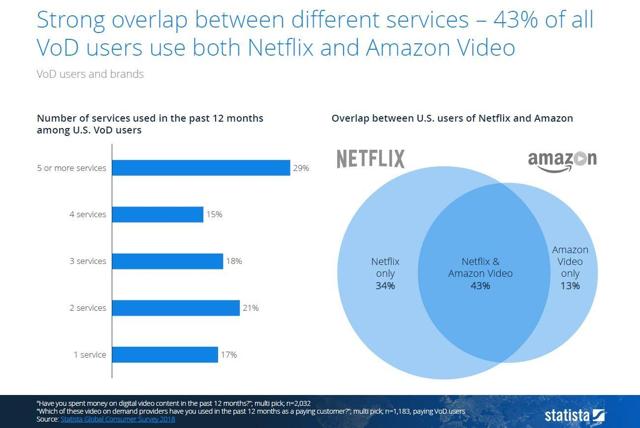 Problem #2: The Content Drought Begins For Netflix
The second major issue now facing Netflix is that it was always assumed Netflix would be a content king, whether because entertainment production giants would see them as the key distributor or because Netflix Originals would continue to be highly successful brands on their own.
However the latest Netflix Originals flop, "Insatiable," is less of a surprise due to long-standing criticism of the bulk of Netflix Originals with praise for just a few, but now is a more prominent symptom of Netflix's content crisis. In entertainment, brands are powerful and the intellectual property rights often command more money than any amount of actual production or distribution costs themselves.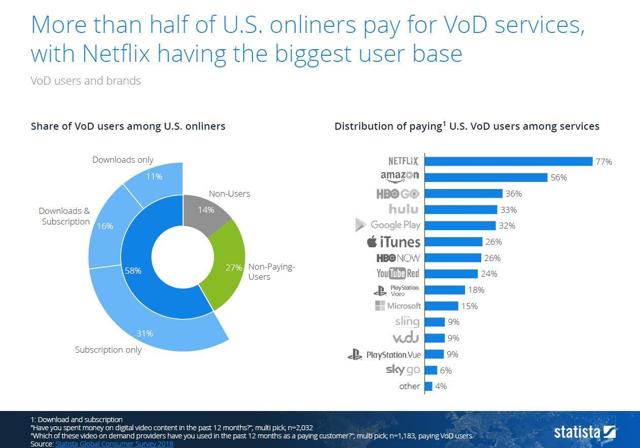 Netflix for a long time benefited off of the immense variety of brands that found their home on it and the willingness of old and new brands to seek Netflix partnerships and funding. However this has changed, as Disney's content powerhouse of brands is pulling completely away from the platform and major shows are turning down Netflix as offers from other platforms are more appealing, either in terms of money or in terms of building up the brand.
This puts Netflix in a difficult position, as it means it needs to either raise again already-immense and rising content costs or somehow find some kind of new series or "content universe" that is a hit with the public. The former is a crunch on Netflix's originally optimistic dreams and the latter is extraordinarily difficult.
Conclusion
Netflix has blown past assumptions before but it is clear the market of mid-2018 is already vastly different from that of 2017, 2016, or prior, as now serious and targeted content streamers are clawing growth and maybe even eventually Netflix's current base from the company.
As the content streaming market seemingly hits a far more mature level in 2019 with the entrance of Disney, Walmart, and more, Netflix will find itself needing to justify itself as one of the subscriptions people are willing to have. At the same time it will face downward price pressure combined with potentially increased content costs, leading to the original growth trajectory expected for the company to be derailed even further.
Even if the company continues to grow its revenues and earnings, even at a slower pace, rather than receding, the days of a 200+ P/E multiple are undoubtedly long over and the stock price seems to be beginning to now reflect that reality.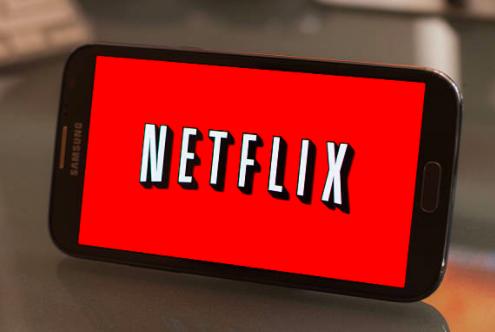 (Source: Complex)
At Tech Investment Insights I discuss specific companies and investment products that I believe are especially poised to gain in the market, as well as the one to avoid.
Focusing on technology in particular, I provide you updated risk/reward ratings of dozens of companies, price targets on potential worthwhile investments, portfolio strategies, and alluring risks to avoid. I hope you will give it a look.
Disclosure: I am/we are long FDN.
I wrote this article myself, and it expresses my own opinions. I am not receiving compensation for it (other than from Seeking Alpha). I have no business relationship with any company whose stock is mentioned in this article.